On Registration fees to ex participants
India's Most Trustworthy And Fair National Level
Art & Craft Contest
Total prizes worth
Rs.95000+
Few Awardees from Season 9
National Level
E-Certificate
- Every participants will get their national level E-Certificate within 48 hours (2 days) after submission of artwork/artworks.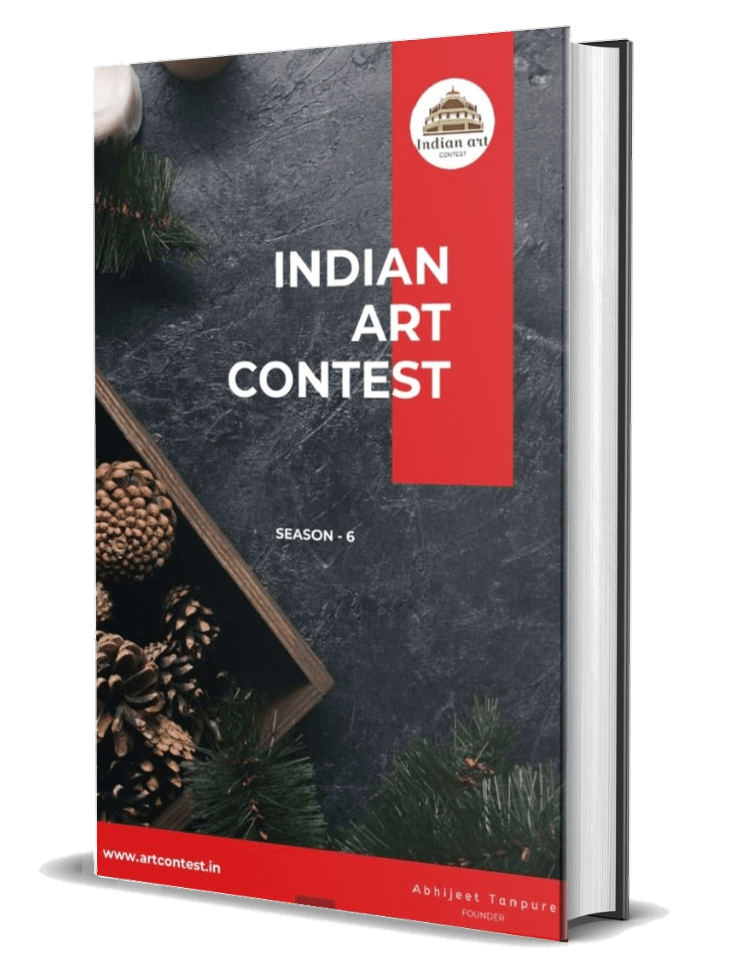 - Every participants will get a free copy of E-Magazine after declaration of results. - E-Magazine consists of Every winner's artworks, Art Blogs and few surprising things
1 Artwork     Rs.150     Rs.100
2 Artworks   Rs.275     Rs.150
3 Artworks   Rs.390     Rs.200
4 Artworks   Rs.500     Rs.250
5 Artworks   Rs.600     Rs.300
Discount valid till tonight
If you are not ready with your artworks yet then you can register now and submit your artworks later
On Registration fees to ex participants
All types of artworks are accepted. Their is no any specific Theme, Size, or Medium of artwork. All handmade and digital arts and crafts are allowed.
Everyone can participate whether He/ She is a beginner or a professional artist. All are welcome.
The entry fee for one artwork is Rs.300  Rs.150. Ex participant will get extra upto 50% discount.
Winner's will be decided on the basis of the quality of artwork by our well-known, Professional, and Eminent jury panel.
There are three groups (02-06 yrs.), (07-15 yrs.), (16-80 yrs.)
The last date for registration and artwork submission will be announced soon.
The result date will be announced soon  on our instagram page @artcontest.in and this same website https://artcontest.in.
Every participant will get their E-certificate within 48 hrs. from the time of artwork submission.
You can participate with a minimum of 1 artwork to a maximum of 5 artworks.
Each artwork will be considered for a separate prize. A single contestant can win a maximum of 5 prizes for 5 different artworks.
 
STEP 1 - Pay the registration fees and save the screenshot of payment

STEP 2 - After successful payment fill the submission form, upload your artwork/ artworks and payment screenshot.
Click on Pay Now button below and pay the registration fees. After successful payment save the payment screenshot
After successful payment fill the form and upload your artwork/artworks & screenshot of payment.
A confirmation email and E-certificate with your unique contestant ID will be sent within 48 hours
after submission of your form.
If you have any queries email us